Join us at Arts Center of the Ozarks for Creative Cocktails September 2015. Note that we have moved the event time a tad later to 6:30 for this one due to an event that will wrap up just before ours.

September is a fun-filled Sensory Iconoclasts month that brings together a chef and an artisan to line the gallery walls with collaborated creations. Sensory Films are being sponsored by the New Design School showing three short films by New Design School instructors David Kersey, Kat Wilson and Sonia Davis Gutierrez. Bring a friend and come meet the makers, doers and creatives in our region.
The event is free and open to the public. We ask that you register via Eventbrite so we can learn who is attending.
https://www.eventbrite.com/e/creative-cocktails-september-2015-tickets-18234454745
Thanks to Nomad's Music Lounge for hosting us for August and to everyone who was able to join us!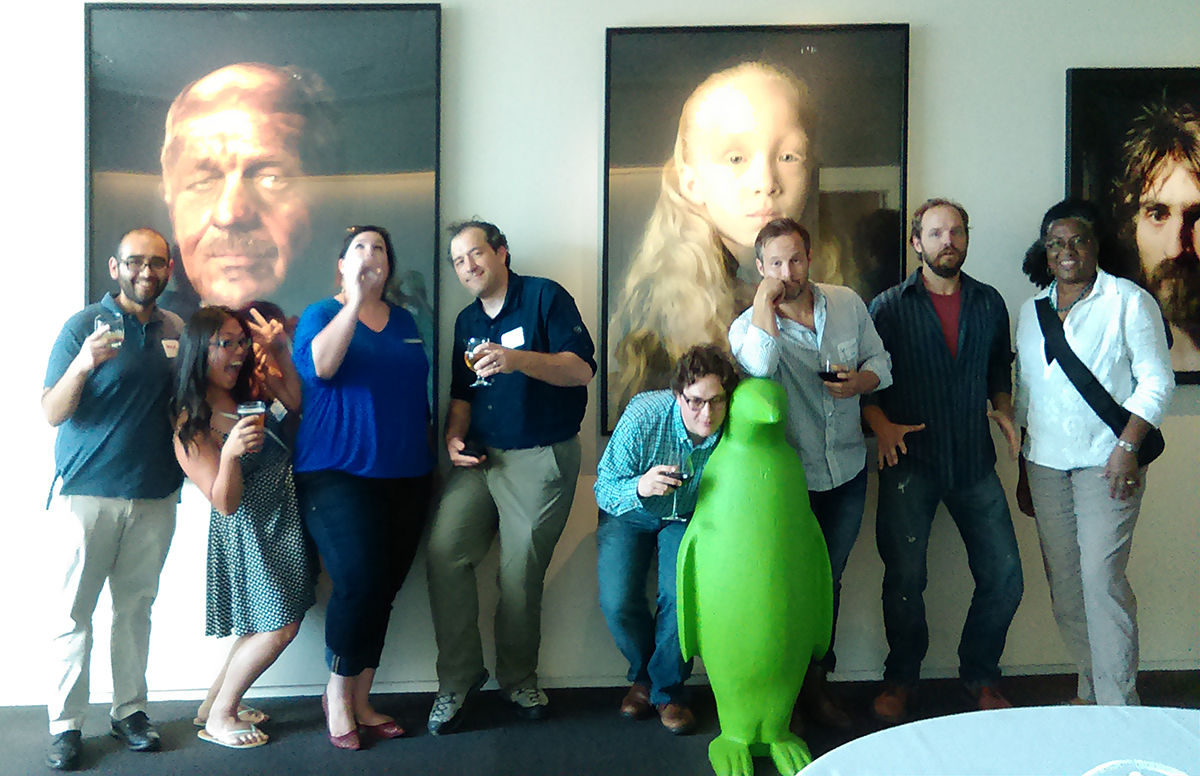 About Creative Cocktails
New Design School and the Northwest Arkansas Creative Arts Network are joining together to co-present Creative Cocktails 2015, a series of networking events designed to connect creative people with the community and with one another in a relaxed social setting. Taking place from 5-7pm on the second Friday of every month at various locations around Northwest Arkansas, Creative Cocktails offers the opportunity for makers, doers and creatives in the area to unwind, meet other creatives and connect with people who seek their products or services.
History
Beginning in 2014, Creative Cocktails was held at various locations in Northwest Arkansas including 21c Museum Hotel, Mermaids Restaurant and XYZ Bar at Aloft. Throughout the year we helped to connect over 100 creative people—strengthening our creative economy.
WHEN
September 18, 2015 at 6:30pm - 8pm
CONTACT
Sonia Davis Gutierrez · · (479) 442-1443
47 RSVPS